Top
"Movers okay"
Review of 404 Movers
Movers okay
by

Angelique M.
Moved two apartment units to a final one. There were three movers and two of them were fine, but one barely wanted to work and was smoking black and mild's every chance he got. Very annoying since every minute was costing me money ($139/hour). One of them broke my glass bar and since then (today is Dec 12 my move was Nov 29) no one has reached out to me to replace it under the basic insurance they offer which covers up to $300. I keep calling and they don't call me back. It's annoying because one of the movers assured me they would replace it. At this point, Jeffrey is the person that handles claims and he has yet to return my phone calls.
---
---
404 Movers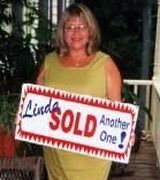 Recommended by 1 top real estate agent
www.404movers.com
404-753-6683
2175 Metropolitan Parkway
Atlanta, GA 30315

404 Movers is one of the top local Atlanta Movers. We pride ourselves in having some of the lowest prices and best reviews. Compare us to Two Men and Truck or Atlanta Peach Movers or Bekins. Weare up to 50% cheaper in some instances.
Have a question?
Need to contact this mover about your shipment?
---