Top
"Very pleased with service!!"
Review of Atlanta Furniture Taxi
Very pleased with service!!
by

Christie B.
We were very pleased with the great guys who helped us with our move, Joe and Joshua. I was dreading moving day...from a condo in Atlanta to our permanent home in Monroe, GA.
The guys came in and made it easy. What wasn't easy however was moving a leather love seat and sleeper sofa upstairs in our 2 story home. They had to get creative and use a lot of patience to accomplish the task. We were very pleased when the day was over and everything was in place. Thank you Joe and Joshua.
Atlanta Furniture Taxi
Mar 08, 2018
Thank you so much for your business and online support. It truly means so much to us all here. Your Mover, Aaron Polk, CEO
---
---
Atlanta Furniture Taxi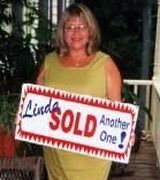 Recommended by 1 top real estate agent
www.AtlantaFurnitureMovers.com
404-228-7404
2340 Chamblee Tucker Rd.
Atlanta, GA 30341

Atlanta furniture movers The Furniture Taxi is a fully licensed, insured, bonded and BBB accredited Moving Company. We specialize in both residential and commercial moves, local and long distance as well international shipments. Big or small moves we do them all. Follow us on Twitter or on Like us on Facebook. USDOT 2161279 and GPSC HG501257
Have a question?
Need to contact this mover about your shipment?
---