Top
"Pleased with my moving experience"
Review of Atlanta Furniture Taxi
Pleased with my moving experience
by

Janae B.
I was scheduled to begin my move Monday morning, between 9am-10am, however, I received a call from McKenna, in the office, stating that their driver for the day fell ill over the weekend and that the move would be running a bit behind schedule as they were in the process of securing a replacement. McKenna was VERY reassuring that they were working their hardest to make sure the move happened and that I would be taken care of. Isaiah Ford (foreman) and Blair Neely were my movers. Blair actually had the day off that day but willingly came in to cover for the mover that was sick, while Isaiah was tapped to lead for the day, something of which was a bit new for him. Both did a great job in stepping up and stepping in. From Milan Vassar, the Sales Manager who began my move transactions and answered all of my questions, to McKenna who coordinated the unforeseen hiccup, to Isaiah and Blair who made it happen, I felt I was going to be taken care of...and I was.
Atlanta Furniture Taxi
Aug 07, 2018
Thank you so much for your business and really appreciate your feedback! Your Mover, Aaron Polk, CEO
---
---
Atlanta Furniture Taxi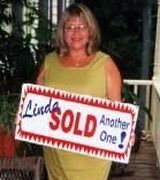 Recommended by 1 top real estate agent
www.AtlantaFurnitureMovers.com
404-228-7404
2340 Chamblee Tucker Rd.
Atlanta, GA 30341

Atlanta furniture movers The Furniture Taxi is a fully licensed, insured, bonded and BBB accredited Moving Company. We specialize in both residential and commercial moves, local and long distance as well international shipments. Big or small moves we do them all. Follow us on Twitter or on Like us on Facebook. USDOT 2161279 and GPSC HG501257
Have a question?
Need to contact this mover about your shipment?
---