Top
"Efficient Reliable Organized"
Review of New City Moving Inc.
Efficient Reliable Organized
by

Alexis K.
I moved locally in Chicago about a 15 minute drive from place to place. My first place was on the 3rd floor and my second place was on the 9th floor. I had two movers come the leader was Jorge Valle. Both movers worked fast and efficiently. They did a great job and were very friendly and professional. I would highly recommend them to anyone who is moving.
---
---
New City Moving Inc.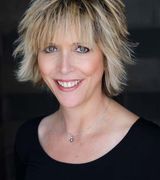 Recommended by 1 top real estate agent
www.newcitymovers.com
773-489-0600
2929 N Campbell Ave
Chicago, IL 60618

20 trucks and over 50 professional and experienced movers later, and YOU are still driving our business forward every day! At New City Moving, we know better than anyone that our success is your satisfaction. Moving isn't always easy, and it can go hand-in-hand with some of life's most difficult moments, but no matter what the challenge we will always face it with your best interests in mind. Our cheerful representatives will work diligently to ensure that your move is handled with care, and will equip you with all the tools you need to get through move day with a smile on your face. Call us today; we promise that the experience will move you.
Have a question?
Need to contact this mover about your shipment?
---
Get quotes from more Chicago, IL movers
Avoid this company at all costs. Like many other customers, I wish I'd read the Yelp reviews on this company before hiring them. Greg Smith, their sales man (I believe they introduced him to me as... Read more
Ours move was complicated by the fact that we had to move out of one house, store the furniture on the truck overnight then send a second truck the next day to empty our storage locker full of... Read more