Top
You Move Me Indianapolis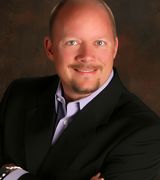 Recommended by 1 top real estate agent
www.youmoveme.com/us/locations/indianapolis-movers
800-926-3900
1010 Kendall Court
Unit 100
Westfield
,
IN
46074
Is this your moving company? Claim this Listing
We're a professional local moving company in Indianapolis, IN created to move more than just your boxes. We'll move you with our hard work and genuine smiles.
SPECIALTY SERVICES
Commercial/Business Moves
Pianos
Have a question?
Question about this mover's pricing or your shipment?
Mover Details
Moving Company Business Info
Is this mover licensed for your move?
Movers in the state of Indiana are required to have a valid USDOT license and an Indiana state license (IHGC #) to operate legally within Indiana and across state lines.
These top local real estate agents recommend You Move Me Indianapolis
---