Top
"Great 2 part move!"
Review of White Glove Moving & Storage, Inc.
Great 2 part move!
by

Rosemary L.
First off I moved from NJ To FL. There was a stop to storage. Everyone was great in their customer service areas....yet my things were packed by Max's team. My "precious cargo." Their care was extraordinary. Nothing arrived missing or broken. I was completely relieved of any worry. The tractor trailer driven by Ali down a curved narrow road was amazing. When I opened box after box, it felt like Christmas! Thank you everyone for all your help, especially Max's team that took great care to wrap my treasures!
---
---
White Glove Moving & Storage, Inc.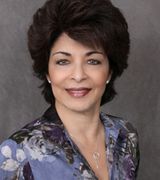 Recommended by 1 top real estate agent
www.whiteglovemoving.us
201-705-1977
235 W. 1st St.
Bayonne, NJ 07002

WHITE GLOVE SERVICE AT DISCOUNTED WINTER RATES!
We are your local and long distance specialists with 24 years of national moving experience. We have one of the largest fleets of air ride equipped trucks. Our business philosophy is one that ensures a customer is well aware of cost long before move day. We are proud to provide superior service and results! Let us design a custom package that fits your needs and budget.
Have a question?
Need to contact this mover about your shipment?
---
Get quotes from more Bayonne, NJ movers
It started fine. Tommy seemed like a nice guy when he came to give the estimate. We exchange a couple of friendly emails. All seemed fine. I felt comfortable enough to describe to him that I would... Read more
The guys that's showed up were extremely professional and efficient. We would recommend them to anyone! Read more
They were early to the job (never happens) efficient, pleasant and most importantly they actually took the time to care for our stuff when we were tossing it around. We were not haggled for more... Read more