Top
Tommy's Moving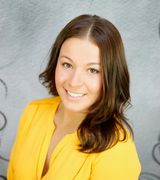 Recommended by 1 top real estate agent
tommysmoving.com/
201-656-5030
107 4th Street
Hoboken
,
NJ
07030
Is this your moving company? Claim this Listing
At Tommy's Moving, we know that when you hire someone to get the job done, you want it done right. That's why everyone we hire is not only trained to get the job done, they're also trained in customer service.
We promise that when you hire Tommy's Moving, you can be sure that professional quality work will be done. Tommy's Moving is proud to serve the New Jersey Area. If you don't get the professional courtesy you think you deserve, we want to hear about it!
No job is too large or too small for Tommy's Moving. Give us a call for a free in house estimate. We're looking forward to doing business with you!
Have a question?
Question about this mover's pricing or your shipment?
Mover Details
Moving Company Business Info
Is this mover licensed for your move?
Movers in the state of New Jersey are required to have a valid New Jersey state license for moves within New Jersey. They are additionally required to have a valid USDOT license to operate across state lines.
These top local real estate agents recommend Tommy's Moving
---
Get quotes from more Hoboken, NJ movers
It started fine. Tommy seemed like a nice guy when he came to give the estimate. We exchange a couple of friendly emails. All seemed fine. I felt comfortable enough to describe to him that I would... Read more
KEIRA MOVING gave me the best moving experience that I had in the area so far! They are humble, gentle and respectful from the moment they came into my apartment until the arranged everything I... Read more
If u are looking for a moving company that is part of the solution in solving the maddening and time consuming problem in finding a respectable, efficient/fast, hard working, reliable, trustworthy,... Read more