To put it lightly, moving day is going to be insanely busy. Add kids to the mix and you have a lot to worry about. Here are some ideas to keep the whole family happy and calm on an otherwise chaotic day.
1. Have the kids decorate their boxes
Give your kids some stickers and markers and let them make the boxes their own. Just be sure their name/room is readable for you and your movers. Make sure there is no question which room gets their sheets or their favorite toys.
2. Pack a first night box
Remember that aside from basic essentials, your child probably has special items that would go a long way to making them comfortable in their new space. If little Bobby can't sleep without his five favorite stuffed toys and blanket, make sure these are easily accessible along with these other common favorites:
Pajamas
Favorite toys
Favorite books for bedtime
Favorite snacks
Nightlight
A sheet or temporary window covering if their new room has different conditions than what they're used to
Clothes for the next day
3. Give them a job
Making them part of the team lets them feel like they have an important role and keeps them busy and focused. Jobs like watching the family pet, giving the movers water bottles or wiping off surfaces in the new place will keep their minds off of the confusion of arriving in a new place.
4. Leave a surprise for them in their room
If possible, have their favorite stuffed animal or toy unpacked and waiting for them in their room when they arrive. Print a sign with their name to post on the door – anything to help the new place feel special and more like home.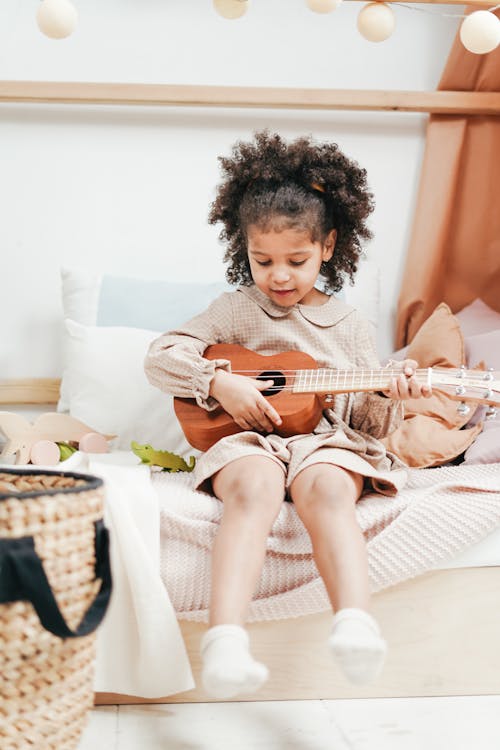 5. Put them in charge of the checklist
If they can read, give them a checklist of things to be completed before leaving the old place. Ask them to check rooms to make sure everything's been packed. If they can't read, try giving them pictures of stuff to look for.
6. Pack a Move Day Survival Kit
You'll need one too (and yours may involve cocktail fixin's) but for the kiddos, make sure you have snacks on hand and anything they can't live without. Keep first-aid supplies available. Make sure you're prepared for whatever climate you're moving in, have sunscreen or extra hats and mittens.
For older kids, let them play DJ while unpacking. Anything's more fun with some happy tunes. With babies or toddlers, take a cooler or insulated box/bag in the car with the food essentials like fruit, milk and formula.
And don't forget the toilet paper and cleaning supplies (save yourself a run to the store by having these handy items ready)!
7. Hire a sitter or invite a family member to help
You'll be busy directing the movers to rooms, keeping track of the keys and supervising all critical aspects of the move. If you have a friend, family member or sitter available, ask them to be buddies with your kids for the day. You'll be more relaxed knowing someone else is keeping them busy and fed.
8. Be ready for a change in schedule
With your family leaving town at once, things might not go exactly as planned. Little ones will probably miss their naps. If the schedule goes off-track, try to make up for lost time and be ready to deal with frustrated kids. Remember, it's only temporary and you'll all be enjoying your new home together soon enough.
9.  Don't forget about the day after
You remembered the First Night Kit, but don't forget you'll still be acclimating to the new place in the morning. Hungry kids are grumpy kids. Plan on heading out for a nearby breakfast joint or clearly mark a kitchen box with stuff you'll need first thing in the morning like bowls and cereal.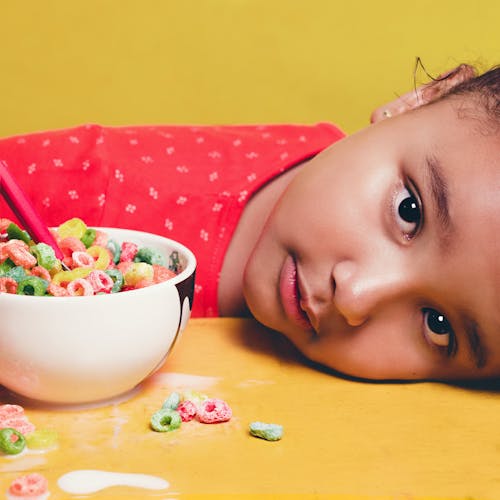 10. Have fun!
Create a scavenger hunt or map of the new place for them to check out. Try the neighborhood park or ice cream place. If that last pile of boxes can wait, give yourself a chance to drop the move from your mind and spend time with the family around town. Because it's not really about the move, but moving forward with new memories.
Happy moving!
Bonus – We know moving is hard and we think you deserve a treat. How does a free coffee sound? Review your mover