It's often not until you pack that you realize just how much stuff you have to move. Even in a small space, we accumulate more items than we realize, be it clothes, furniture, or electronics. All of that stuff can easily fit into a box. It's the big items–like home appliances, vehicles, and even pets – […]
Molly has been writing about the moving industry for more than 10 years and knows exactly what makes a mover great.
It's often not until you pack that you realize just how much stuff you have to move. Even in a small space, we accumulate more items than we realize, be it clothes, furniture, or electronics. All of that stuff can easily fit into a box. It's the big items–like home appliances, vehicles, and even pets – that can be the real challenge. For things like that, uShip offers a unique solution.
How uShip Works
If you have never used uShip before, it's important to understand how the platform works.
uShip will enable you to ship just about anything from Point A to Point B. It's an open marketplace where you can set up a listing for the item(s) you wish to ship and then await estimates from the over 788,000 carriers that work with uShip.
The listing process is typically the most time-consuming part. They encourage you to take photos and you'll need an accurate weight and dimensions for whatever you're shipping. Different categories also request different details. For instance, if you're shipping a car, you need to put the year, make, and model in. If you're shipping an animal, you must enter its breed, weight, and age information.
Every part of the process is transparent, with customer reviews available for every carrier. You can also communicate with carriers prior to accepting any estimation to ask questions about what they will need from you (i.e., will they load/unload?).
Even if you're shipping something particularly valuable, you should be able to put your mind at ease thanks to the shipping notifications that the carrier will regularly push to your account through uShip. These notifications are best monitored through the mobile app, which is where most people use uShip.
One thing that's worth noting is the escrow system uShip uses. If someone quotes you $1,200 to haul your vehicle, you must pay the full $1,200 upfront through the uShip Payments platform. However, the carrier will not receive that $1,200 until they have successfully delivered your vehicle to the destination as they promised.
uShip controls this by issuing a payment code when you initially pay for the shipment. You should not give this code to the carrier until your vehicle (or whatever you are shipping) has arrived at your destination and is back in your possession.
If you run into any hiccups along the way, uShip's customer support interface is known for being very responsive. They also offer their own cargo insurance, which will pay you if the items you are shipping get lost or damaged in transit.
What uShip Offers
uShip is a popular shipping service to turn to if you have some unusual or oversized possessions that you need to get from one place to the next. Here's a look at the things you can ship with uShip.
Vehicles and Boats
If you have a vehicle that you need to get to your next destination and no way to haul it there yourself, you might just end up using uShip's platform to get it there. uShip offers shipping options for cars, boats, RVs, trailers, and motorcycles.
Household Appliances
If you're taking your washer and dryer with you, or perhaps a fridge, dishwasher, or other large appliance, don't allow it to eat up precious space in your moving truck. uShip can get your household appliances to your destination with no hair-pulling.
Furniture
Maybe it's your home electronics, that flat screen TV, your bed, your sofa, or even your pool table–you can truly ship your entire home using uShip. This makes it ideal for sporting equipment, like treadmills, and for any other large item that you may not have room to bring on your own.
Pianos
uShip will help you get all sorts of odd and oversized items to your next destination. But, one big item that's actually rather common is pianos. Whether it's a family heirloom, an expensive grand piano, or any other kind, we all know that moving one requires extreme care. uShip can help you get it to your new place safely, especially if you follow our tips for moving a piano.

Valuables
If you are taking breakables (like glass products) or valuables, consider sending them via uShip. Doing so can protect your artwork and collectibles from getting tossed around and perhaps even carelessly buried as you rush to pack your vehicles or moving truck. uShip offers special quotes for such items and promises they'll shippers will handle them with the utmost care.
Outdoor Equipment
If you are in an uncommon position where you have outdoor equipment to take with you on your move, be it a riding lawnmower or a tractor, definitely look into uShip's service. They are one of the few providers on the market with the means of connecting you to the appropriate transport vehicle for such equipment.
Animals
Finally, speaking of "uncommon" things to ship, uShip is one of the few options out there to ship your animal to your new home. This includes livestock and horses, but it also includes smaller animals–even your cat or dog. They will ask breed, weight, and age information when you request shipment for an animal. Shippers can attend some specific needs, but your pet will have to be current on all vaccinations.
Everything Else
Have something you need to send that doesn't fit one of the above categories? uShip has an "other" category where you can request help. This includes everything from hay bales to hot tubs and just about everything in between.
uShip Pricing
uShip itself does not offer shipping. Rather, it is a platform on which you can connect with shippers who have spare truck space available for your items. It all starts when you make a listing. You must make a separate listing for items that fall under different categories (for instance, one listing for your boat and one listing for your sofa).
Estimates are free to receive, but pricing changes constantly. It depends on how many shippers have room available and also the weight, dimensions, and special requirements of the item(s) you're trying to ship.
When you go to submit a request, sign up for uShip. You have two options after you join. Either get "Instant Rates" from the top partners on uShip or post your request to the marketplace where people can quote you directly.
When you are ready to accept a quote, realize that you must pay in full upfront. uShip take payments through uShip Payments, which is a secure online payments processor operated by uShip. You can use a credit card or debit card, but you must pay the full amount due before shippers will pick your items up for shipment.
Don't overpay! uShip has a shipping estimator tool that you can use in case you don't know how much is fair for your listing. This tool will take data from past similar shipments to help you determine what's reasonable.
Alternative Options
Most times, uShip will prove to be a one-of-a-kind solution. If you have large, uncommon things to transport like farm equipment or livestock that need help getting to your destination, uShip is the go-to place to get help.
With that said, you have some alternatives that you may wish to look into for more basic transportation needs. For instance, if you just need to send a vehicle to your next location, many car shipping companies exist that can assist you. It's worth getting quotes and comparing rates.
Livestock haulers can often be hired near your pickup location (where you are now) who may take your animals either all the way to the destination or at least to a pickup point near it, where you can then collect them to trailer them the last leg to your new home.
All of that said, there are many other aspects to moving that you might need help with. For that, check out other articles on MovingCompanyReviews.com. From moving boxes to truck rental companies, you'll find that the blog contains a wealth of valuable information and unbiased, fair reviews.
Consider Hiring Full-Service Movers
Full-service movers can often ship what you need shipped.  Whether you're shipping things from Chicago, Sarasota or Montclair, the movers on MovingCompanyReviews can likely handle your shipment.
About MovingCompanyReviews.com
MovingCompanyReviews.com is the top resource for unbiased advice to help you get from Point A to Point B quickly and safely. If you're wanting to research moving companies, truck rentals, or even packing supplies, this is the place to check. With transparent, honest information, you can rely on us to help you complete any move with ease.
About the Author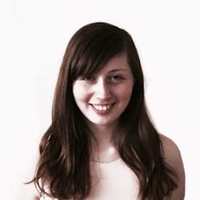 Sydney Chamberlain began writing professionally as a freelance writer in 2014 and, while her career enables her to research a variety of industries, she also enjoys getting to weave her first-hand experiences into her work. Her time spent traveling through and living in countless destinations has given her a wealth of knowledge regarding the process of relocating quickly, efficiently, and with minimal stress.
Molly has been writing about the moving industry for more than 10 years and knows exactly what makes a mover great.